RECORD LOW RATES!: We simplify the process of obtaining financing.
Plush Funding Privacy Policy:
While information is the foundation of our ability to provide superior service, our most important asset is our customers' trust. Keeping customer information secure, and using it only as our customers would want us to, is a top priority for all of us at Plush Funding.
We will safeguard, according to strict standards of security and confidentiality, any information our customers share with us.
We will limit the collection and use of customer information to the minimum we require to deliver superior service to our customers, which includes advising our customers about products, services and other opportunities, and to administer our business.
We will permit only authorized employees, who are trained in the proper handling of customer information, to have access to that information. Employees who violate our Privacy Promise will be subject to our normal disciplinary process.
We will not reveal customer information to any external organization unless we have previously informed the customer in disclosures or agreements, been authorized by the customer, or are required by law.
We will always maintain control over the confidentiality of our customer information. We may, however, facilitate relevant offers from reputable companies. These companies are not permitted to retain any customer information unless the customer has specifically expressed interest in their products or services.
We will tell customers in plain language initially, and at least once annually, how they may remove their names from marketing lists. At any time, customers can contact us to remove their names from such lists.
Whenever we hire other organizations to provide support services, we will require them to conform to our policy standards and to allow us to audit them for compliance.
For purposes of credit reporting, verification and risk management, we will exchange information about our customers with reputable reference sources and clearinghouse services.
We will not use or share – internally or externally – personally identifiable medical information for any purpose other than the qualification of a customer's eligibility, or as disclosed to the customer when the information is collected, or to which the customer consents.
We will continuously assess ourselves to ensure that customer privacy is respected.
Online Privacy Policy
Welcome to the Plush Funding. In addition to our points set forth above for customers, this Online Privacy Policy explains our policy regarding any personal information you might supply to us when you visit our site. Our goal is to protect the information you provide us via the Internet in the same manner that we protect information that you provide to us over the telephone, and through the mail.
You may visit this site and find out about our products and services, or use other value-added services available on this site, such as the downloads, without giving us any personally identifiable information about you.
You also may visit this site and, through your use of this site, provide us with personally identifiable information about you.
This Online Privacy Policy explains the categories of personally identifiable information collected on the site, and the categories of third parties to whom we may disclose that information.
Categories of Personal Information
We may collect at this site Information we receive from you when you submit the online personal loan application at our site, such as, but not limited to, your name, address, social security number, telephone number, email address, income and occupation.
Your email address if you sign up to receive our newsletters and information about our products and services.
Categories of third parties with whom we may disclosure your information
Our Affiliates:
Our affiliates are the family of companies which offer services through Plush Funding. Affiliates to whom we may disclose personal information about you are in several different businesses, including but not limited to banking, credit cards, consumer finance, securities and insurance, private equity investors and developers. Our affiliates may change from time to time as we explore options better tailored to our client's needs.
Non-affiliated Third Parties
Nonaffiliated third parties are those not part of the family of companies directly offering services through Plush Funding. We may disclose personal information about you to the following types of nonaffiliated third parties:
Financial services providers, such as companies engaged in banking, credit cards, consumer finance, securities and insurance.
Non-financial organizations, such as companies engaged in research, direct marketing and the selling of consumer products and services.
Cookies
In order to provide better service, we will use a "cookie," which may be set by another company for us. A cookie is a small piece of information that a web site stores on your web browser that can later be retrieved by the same web site. The cookie used by this site cannot be read by another web site. We use cookies for administrative purposes and to enhance your online experience. For example, we may use cookies to track the number of users of the site or to enable us to present rotating information to you at our site. You can set up your web browser to inform you when cookies are set or to prevent cookies from being set.
When you click on a link contained on this site, you may leave this site and go to another web site maintained by Plush Funding, or possibly a non-affiliated third party. Linked sites maintained by Plush Funding may have their own cookie policies. Linked sites maintained by non-affiliated third parties may have a cookie policy different from that of Lending Co and/or its affiliates.
Access:
Information that you provide to us online, and in your online personal or business loan application, may be accessed and changed by calling our customer service line. We currently do not have an option where you can update your information online. To protect your privacy, proof of identity or another authentication is required.
Changes to Our Online Privacy Policy
From time to time, we may change our Online Privacy Policy. The effective date of this Online Privacy Policy, as stated below, indicates the last time this policy was revised or materially changed. Checking the effective date below allows you to determine whether there have been changes since the last time you reviewed the policy.
Effective Date
The policy was last modified January 1, 2018. This Online Privacy Policy is our only legally binding privacy policy for this site.
Plush Funding Privacy Promise for Consumers
Safeguarding Your Privacy:
Noticeably the information obtained and stored by Plush Funding from the online application and other online forms – your name, home address, email address, phone number, social security number and other personal and financial information – is private and personal. Safeguarding this information is Plush Funding utmost priority, a non-negotiable promise from us to you.
So, to maintain this commitment to your privacy, Lending Co adheres strictly to the Plush Funding Privacy Promise for Consumers. In essence, the Plush Funding Privacy Promise means: We will not reveal your personal or financial information to other organizations unless we are authorized to do so, or required by law. We will not sell such information under any circumstances. Your name, home address, email address, phone number, social security number, other personal and financial information are secured at this site and cannot be accessed by anyone, including any unauthorized Lending Co employee. Plush Funding uses the latest security technology, Secure Socket Layer (SSL) to protect your information and transmissions between you and Plush Funding.
Physical Security:
Plush Funding has retained the most secure environment available at a third-party site, where security personnel monitor the system 24 hours a day and access to servers requires multiple levels of authentication. Plush Funding secure network infrastructure includes the following components: Firewalls, Intrusion detection, Private addressing, Sanitized systems, SSL and Firewalls
All access to the application network must go through these firewalls. Additional firewalls are used to secure access to the Plush Funding database from the application servers.
Intrusion Detection
Plush Funding entire production network is monitored and policed for intrusion attempts 24×7.
Private Addressing:
Plush Funding application network uses private IP addressing, which protects servers that do not require access to the Internet.
Sanitized Systems:
The machines on the Plush Funding network run only the minimum set of services required to operate Plush Funding applications.
SSL:
Transmission between browsers and our Web server is implemented using Secure Socket Layer (SSL) technology. Transmission between you and Plush Funding is encrypted using public key cryptography algorithms with a minimum key size of 128 bits. Lending Co employs Starfield technology to provide this service, and is recognized as a Starfield Secure Site.Audits and Inspections:
Plush Funding security infrastructure is regularly audited and inspected by industry-leading firms that specialize in security processes and technologies.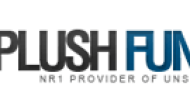 Plush Funding is a loan consultant in the state of Florida and is a loan referral services to residents in all 50 states. All loans are issued through our preferred third-party lenders.
Plush Funding has no control over participating third-party lender eligibility criteria. APR/Interest rates will vary depending on individual lender terms. Generally, all individuals applying for credit must be a U.S. citizen or permanent resident and at least 18 years old. Valid bank account and Social Security Number/FEIN are required. All loan applications are subject to credit review and approval.
You also authorize us to provide applicable personal information about you, and your credit history to others in accordance with applicable law. Documentation of income may be required prior to funding of any loan.
*Not all borrowers will qualify for the same rate or the lowest advertised rate. Qualifying for the rates "starting at" are based on the borrower's credit worthiness, which includes many factors including but not limited to debt-to-income ratio and payment history. Interest rates range from 4.99%-34%. Loans are subject to an amortized referral success fee of 1%-3% of the loan amount.