Would An Unsecured Line of Credit Make Sense For Your Situation?
Unsecured Loans with Limited Documentation Required!
No Collateral • Great Rates • Quick Approvals • 100% Unsecured
Advantages to Working with Business Loan Brokers: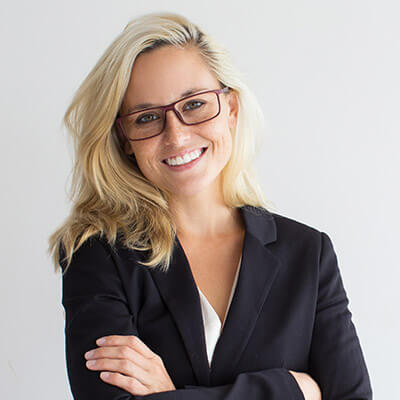 Do You Need an Infusion of Capital?
Do you need an infusion of capital, but you're not necessarily sure how much you need?  Do you want to add some funds to your bottom line to help out now, but you're worried about maybe having to borrow again a month or two down the road?  Plush Funding can help you with an unsecured line of credit that will help keep you moving forward
Not sure how much cash you'll need?
You could really use an injection of cash, but you're not sure how much you'll need.  You're struggling with making the balance sheet work this month, but you don't want to borrow money now only to have to pursue another small loan a few months from now.  You want to remodel your home, but you know from what you've heard that what your contractor estimated is likely nowhere near what it's actually going to cost.  You don't want to borrow some large sum now only to have it be not enough or too much, as neither is helpful.
What do you do?  Well, the first thing you should do is work with Plush Funding, as we'll help steer you in the right direction immediately.  Secondly and in the meantime, you should consider pursuing an unsecured line of credit.  This type of financing strikes a happy medium between getting your hands on what you need now vs. having to guess at what you need one, two or six months from now if you're going to be in a position to borrow again.
If you're unsure of what an unsecured line of credit is, we'll help you with some basic information below.  If you like what you see, go ahead and fill out our quick and easy form on this page.  From there, we'll be in touch to help you decide on more specific options that could be available to you depending on what you need, when you need it and what you may be eligible to borrow based on some basic factors used for financing.
We'll break down what all of this means by defining what an unsecured line of credit actually is.  We'll start with the word "unsecured."  Unsecured means that you don't have to put up collateral for financing, which is advantageous to the borrower because it means that no asset is put directly at risk should something go wrong.  Credit cards are usually examples of unsecured debt, whereas a car loan or a mortgage is secured debt – if you don't pay the loan, you lose the collateral, in these cases the car or the home.
Now that you know that an unsecured line of credit does not require collateral, we'll lay out what a line of credit actually is.  A line of credit is a revolving credit account that has a preset limit.  You can draw from that credit account as you need funds, and you pay back what you borrow plus interest.  Interest begins to accrue when you draw from that account.  You can draw as much or as little as you need when you need it, and you only pay interest on what you draw. 
There are advantages and disadvantages relating to unsecured lines of credit as compared to straight loans.  The obvious advantage is that this mode of financing removes the guesswork.  You will only borrow what you need and no more.  You will also have constant access to funds and there are relatively few restrictions on use.  This basically gives someone working capital to handle projects for which they do not have cash available.
There are some disadvantages to unsecured lines of credit as well.  Generally speaking, unsecured lines of credit carry a higher interest rate than a mortgage or a fixed loan.  In addition, lines of credit have variable interest rates, meaning if rates rise, so do the rates on your draws.  Finally, in most cases, the interest you pay on an unsecured line of credit is not deductible from your annual tax liability, as is the case in many situations with mortgage interest.
The question of how to get an unsecured line of credit is one that's answered pretty simply in general terms:  have a good credit score and payment history.  If your credit score is in the good – very good range, chances are you'll qualify for an unsecured line of credit depending on how much you want to have access to in your revolving account.  If your credit score reflects some past struggles and bad luck, you may not qualify for as big of a potential draw or you may need to pursue a secured line of credit.  It all depends on your history and score.
There are both personal and business lines of credit.  The decisions on these financing options depends on credit worthiness regardless of the type of line of credit pursued.  It's quite common for businesses to open revolving lines of credit for common expenses that include payroll, lease payments on equipment and other expenses that come around that may be difficult to meet if cash is ever tight at any given time.
There is a much simpler answer for how to get an unsecured line of credit:  Work with Plush Funding.  We've helped thousands of clients obtain unsecured lines of credit for their personal and business needs.  We've been working with clients for over a decade, and we know what it takes to find the right type of financing for you.  All you need to do is fill out the simple form that appears on this page, and we'll do the rest.  We'll be in touch with options that will work for you, and from there you need only make your decision.
Looking for more information?
If you'd like a little more information before filling out our form, we understand.  We're ready and willing to talk to you about your situation and whether or not an unsecured line of credit is your best option.  All you need to do is contact us, and one of our financial professionals will walk you through the details.  We look forward to working with you.